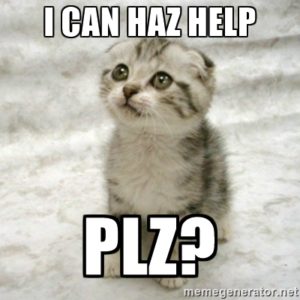 This is the post for the Wednesday, November 9, 2016 class meeting.
Design Presentations
2:30 Class: Ellen
4:00 Class: Emily
Presenters: remember to add your document to the Design Presentation Assignment in Canvas.
Extra Credit for Read-In Participation
Sign up for and participate in the American Indian and Indigenous Read-In (You may need to login with your VT email). Turn in evidence of your participation in the Extra Credit: American Indian & Indigenous Read-in assignment in Canvas.
Design Choices Matter
As you work on your projects, review the Ten Design Tips on the website. Everything that you have been noticing about things like contrast, use of space, and color choices in your Design Journals applies to your website and videos as well.
Think about things like contrast and space in audio recordings too. You need to ensure that there is enough contrast between background sounds and the main content, for example. In terms of space, consider your use of silence and sounds in the foreground and background as you work.
Where to Find Help

Working with Your Writing Group
Work as usual in your groups. For today's class, use the 11/9 Work Summary in Canvas. Please use details and specifics in your summary.
Not Very Helpful Summary: "Everyone was here and we talked about our projects."

Much Better Summary: "Everyone was here. Randy Orton talked about his video on snakes as role models. He's gathered a lot of still images, but he still needs to finish up the script. He had some questions for the group on how to build interest without boring everyone. Dolph Ziggler had a lot of stuff that he wanted to show off, but for the sake of time, we had him share only his audio recording, which he wanted some advice on. Finally, we tried to build some consensus about the characteristics of a good website. Goldberg and Brock Lesnar have different opinions, but at the end of our meeting, we all felt like our projects were heading towards good characteristics."
Homework & Reviewing the Calendar