This is the post for the Wednesday, October 26, 2016 class meeting.
Design Presentations
2:30 Class: Erin and Hayley
4:00 Class: Leah and Michael
Presenters: remember to add your document to the Design Presentation Assignment in Canvas.
Free Copy of The Passage for English Majors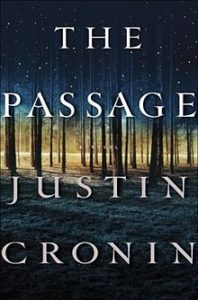 All undergraduate English majors can pick up a free copy of Justin Cronin's The Passage in the main office (Shanks 323).
The books are being distributed in anticipation of the Viral Imaginations events on Jan. 31 and Feb. 1, 2017 (7:30 PM reading by Cronin on 1/31 and 7:30 PM panel discussion on 2/1).
If you already own a copy of the book, please do not take another. These volumes are first come, first served.
Setting Up GitHub Pages
We will work through the activities in the Adding to GitHub Pages Slides.
If you understand what we are doing and are caught up, please help others in the classroom.
Homework
For Monday, 10/31, you need to

Complete Design Journal #10.
Note any questions you have about HTML/CSS.
Be ready for Halloween!


For Wednesday, 11/2, you need to

Be ready to check in and work with your Writing Group.