This is the post for the Monday, August 22, 2016 class meeting.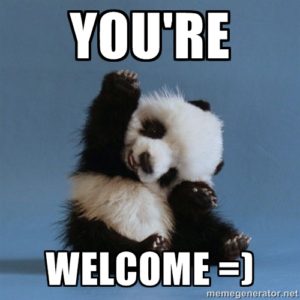 Welcome to English 3844, Writing and Digital Media. This site is the official home for our course. All project assignments, class activities, and related resources will be posted here.
Class Work for 8/22
In-class Writing for 8/22
Complete the 3844 Class Survey to give me some information about yourself and your use of technology.
Homework
For today, please do the following:
If didn't complete the survey, use the grace period to respond by 6 PM tomorrow night (Tuesday, 8/22) so that I have time to read your responses before class on Wednesday.
Before Wednesday's session, please do the following:
Review the syllabus, course policies, and assignments. We will begin class on Wednesday with any questions that you have.

Adjust any settings in Canvas that you want to change. Remember that the class roll will be displayed in class, so make sure that your name appears as you want it to. Add a photo to your profile to impress me.

If you want, follow the Twitter account @VTtengrrl or Subscribe Via Email to this site. Check the sidebar for more info.

If you have any questions about Canvas, use the Help link on the Canvas site, and check out the Canvas: Getting Started for Students article.